The Studio
The Montclair Operetta Club's Studio is located at 494 Valley Road, Montclair, NJ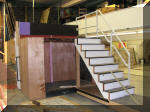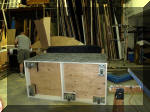 MOC welcomes opportunities to work with other theatre groups to promote the arts. Therefore, our studio is available for rental within the limitations of our functions for rehearsal, set construction, meetings and other uses at reasonable rates.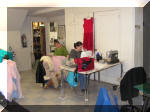 Our studio is comprehensively equipped as a scene shop with most full size floor tools, many hand tools, a kitchen with stove, refrigerator, microwave and coffee makers, paint shop, slop sinks and restrooms both mens and ladies.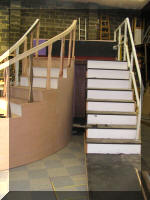 We additionally have an extensive stock of scenery, props and soft goods which are available for use by other organizations. Our studio is also large enough that the whole of our home, The Westminster Arts Center theatre, can be "taped out" on either the x or y axis of the studio floor.
Please contact the studio at 973-744-3133 for more information.